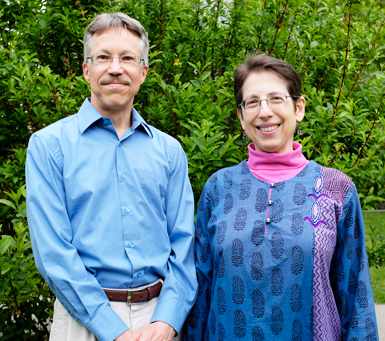 Hello, and welcome to our psychology practice. I'm counseling psychologist Beth Cohen, and my spouse, George Dillmann, works with me as my practice manager. We're glad you've found us.

At the present time, because of the COVID-19 pandemic, I'm providing teletherapy only. I hope to be able to return to offering in-person therapy in the future. At such time as I can do that, I'll announce it here.
My goal is to help you improve the quality of your life.
I want to learn about you, and I'll give you the opportunity to tell me your story. I strive to provide a safe place for you to express yourself authentically, no matter what you tell me about yourself and your experiences. I welcome you bringing all of your intersecting identities. I understand and acknowledge that racism and additional forms of oppression and stigma are real and have profound effects.
Whether you want to increase your resilience in the face of various stressors in your work or home or activist life; move toward healing from trauma; get greater clarity about who you are and how you want to live your life; get support in coming out as trans, gay, or some other stigmatized identity; improve your relationships; develop methods to more smoothly and quickly solve conflicts in your life; improve your relationships; or for other issues
—
I can help you gain skills and find solutions.