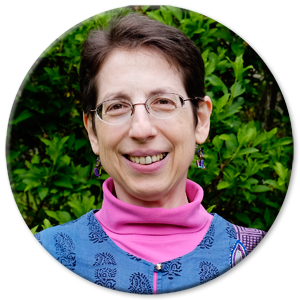 My Qualifications
I'm a New York State licensed psychologist (license # 015622) in independent practice in Ithaca. I have a broad range of clinical experience with adults and older adolescents in private practice, college counseling, community mental health, and hospital settings. I have also worked as a college professor and clinic director. My areas of special training and expertise include women's and gender issues, anti-racist multicultural counseling, interpersonal communication and conflict resolution, and human sexuality. I earned my Ph.D. in counseling psychology in 1995 from the University of Missouri-Columbia and completed my pre-doctoral internship at the Student Counseling Service of Iowa State University. Both of these programs were accredited by the American Psychological Association. I also have certifications as a volunteer mediator with CDRC (Community Dispute Resolution Center), a facilitator and trainer of facilitators with AVP (the Alternatives to Violence Project), a Level 1 Practitioner with LifeForce Yoga, and a yoga teacher with the Kripalu Center.
My Approach
As a counseling psychologist, I see you as another person like me with struggles and challenges, and I can guide you because I've learned skills—not because I'm perfect and have no problems. I use the terms "counseling" and "psychotherapy" interchangeably, as well as the terms "counselor" and "psychotherapist." I'm committed to professional practice that is strength-based, culturally responsive, and socially just.
I take an active role in sessions and use a variety of techniques in therapy, trying to find what will work best for you. How I think about and practice counseling is mainly cognitive-behavioral, but also draws from a variety of other approaches.
Cognitive-behavioral therapy helps people learn to change how they think, so they can feel and act better even when the situation does not change.
Nonviolent communication, also called compassionate communication, is a philosophy that everyone's feelings and needs matter, and an approach to communication that blends assertive self-expression with empathic listening.
Feminist therapy looks at the relationship of gender, power, and cultural forces in determining a person's developmental experiences and the problems they are bringing to therapy.
Anti-racist multicultural counseling recognizes that the totality and interrelationships of experiences and contexts (individual, group, and universal) must be the focus of treatment.
Body-centered therapy recognizes that our bodies, minds, and feelings are all connected, and changes in what we do with our bodies can help us feel better emotionally as well as physically.


If you would like to learn more about my approaches, there are links to information about them on the Resources page of this website. I also have books and handouts about them that I can lend to you. Some of the specific techniques I use include active listening, validation and normalization, cognitive reappraisal, behavioral activation, systematic desensitization, communication skills development, psychoeducation, bibliotherapy, values clarification, career exploration, relaxation, meditation, and guided visualization.